Technologies for gas separation and storage
Separation and storage of gases has numerous applications of relevance to a sustainable energy system, including the supply of pure hydrogen and oxygen, or the removal of toxic gases from air streams in ventilation systems for low-energy buildings or the storage of ammonia and biomethane.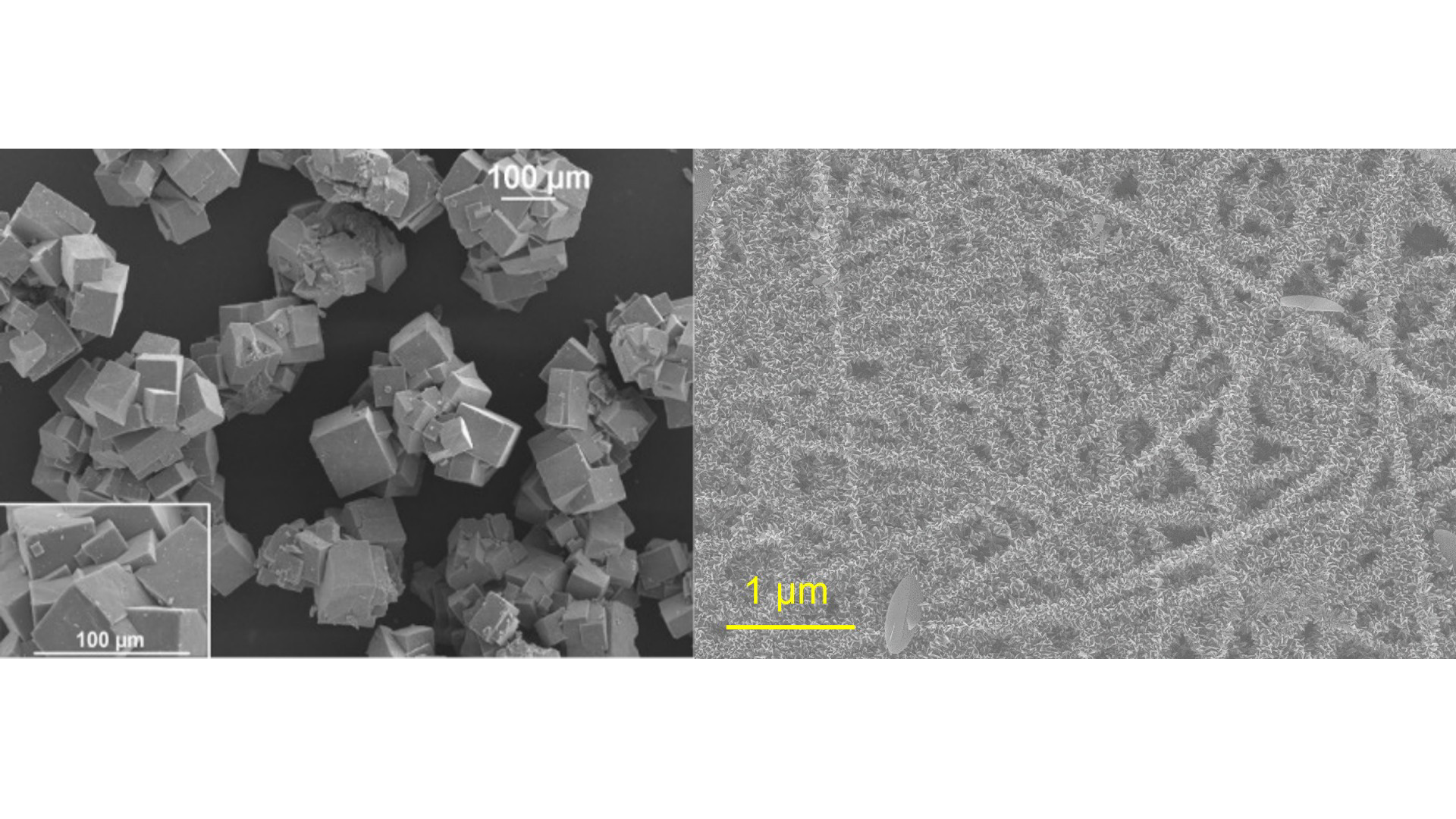 Currently, the activities focus on the development of high temperature membrane systems and gas adsorption processes. Over the past few years, competences have been built up on the fabrication of high temperature oxygen transfer membranes and proton conducting membranes. We have demonstrated the use of oxygen membranes in conjunction with a biomass gasifier and have successfully conducted a long-term test of the largest asymmetric oxygen membrane module in Europe. More recently, hierarchical porous materials have been synthesized, structured and characterized for gas cleaning and storage processes. Metal-organic frameworks, zeolites and microporous polymers are developed for efficient removal of Volatile Organic Compounds (VOCs) and other toxic gases from air streams. Composites of metal halides and microporous materials are investigated for ammonia storage or ammonia removal in a modified Haber-Bosch process.
The materials research and development in gas separation and storage is based on competences in solid state chemistry and is supported by Density Functional Theory (DFT) modelling and tools for autonomous materials discovery. The research spans from the synthesis and characterization of mixed conducting membrane materials and the design of tailor-made, porous gas sorbent materials to the demonstration of proof of concept devices and considers system design, efficiency and costs.