PhD
As a PhD student at DTU Energy, you will have the opportunity to develop both personally and professionally in an international research environment. We offer a rewarding and challenging job with exciting assignments.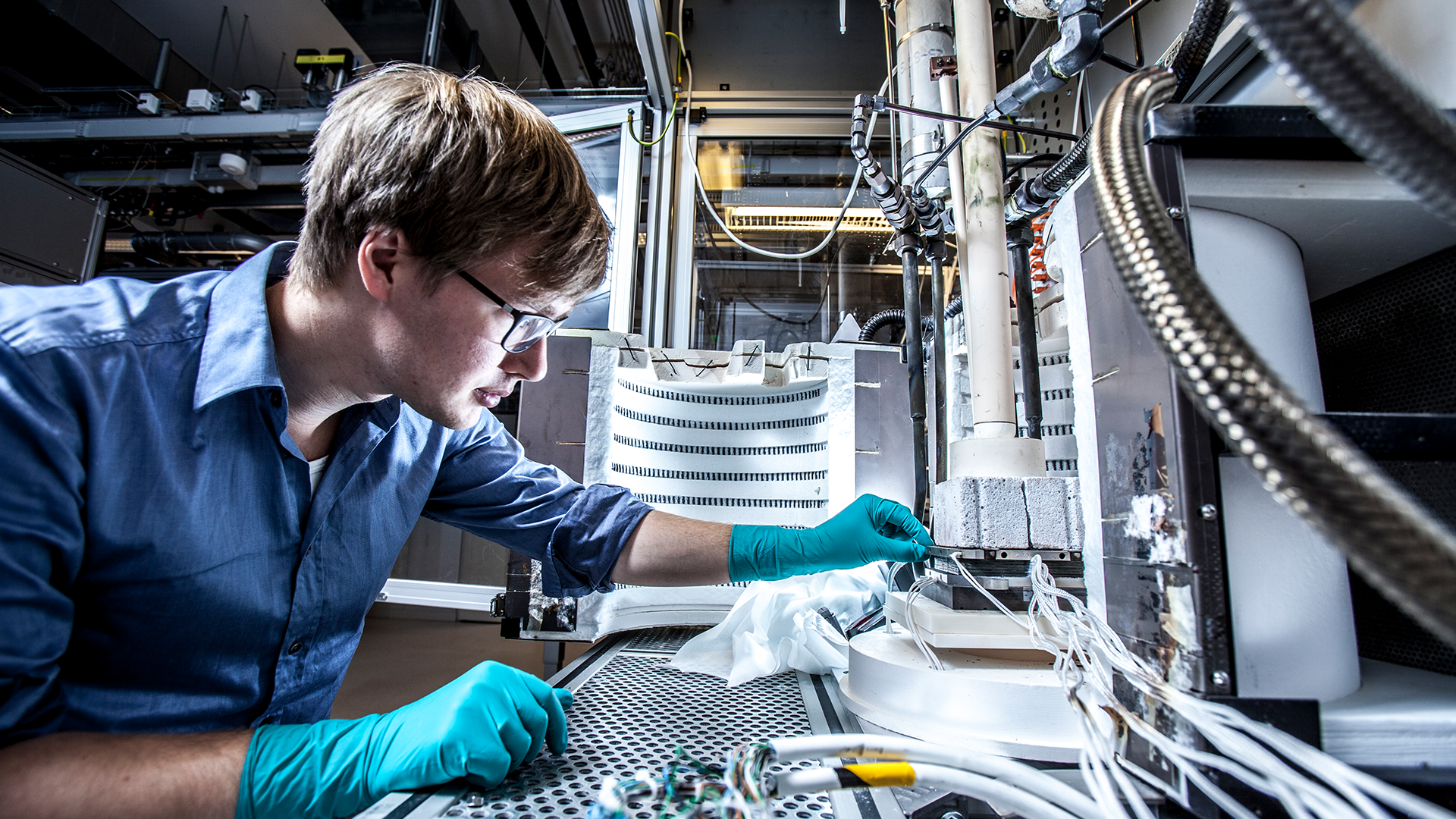 From student to researcher
The PhD programme at DTU is a three-year educational programme during which you receive pay. It is a process of learning to perform research under guidance, with the objective of training you to conduct research according to international standards, to contribute to research collaboration projects and to prepare research results within the international research community.
A PhD programme consists of:
an independent research project
a study programme totalling 30 ECTS credit points
teaching and communication activities corresponding to roughly three months of work
an external research stay at another institution
a doctoral thesis
a public defence of the thesis
The DTU Energy PhD school
Our PhD school is responsible for the quality of the PhD education and follows each project by approval of candidates and of PhD courses as well as an interview after the first year. The PhD school arranges an annual symposium for our PhD students and an annual PhD supervision workshop.
PhD options at DTU Energy
You are always welcome to contact one of our many faculty members to discuss your ideas on a possible future collaboration. Please feel free to browse our website for more information on our research areas and how they may fit in your area of interest.
More information
If you have any questions about the PhD programme at DTU Energy, you are welcome to contact Head of PhD School Søren Bredmose Simonsen.
You can find additional information about the PhD programme at DTU's website.